CARO User Guide for Credential Issuers #
---
About This Document #
This document walks you through the functionalities of the CARO app, Spherity's Credentialing Service for Authorized Trading Partners (ATP), to enable you to navigate the user interface. It does neither explain any technical details of the Credentialing Service nor provide guidelines for the technical implementation of CARO. Please refer to our API Specifications for technical guidance.
This document will be updated continuously. Please check back frequently, as new features and functionalities will be added to the application and explained here.
If you are looking for a high-level overview of CARO, download our info brochure or visit the CARO website. You may also want to peruse some essential concepts about our app.
Development Status #
The current application is a beta version, which is continuously being developed further.
If you are in the process of testing CARO, we would love to hear your feedback. Which functionalities or info screens are useful to you? What should we add or remove? How can we make your life easier? Please get in touch through one of the means detailed at the bottom of this page.
Dashboard #
At the moment you'll see the same dashboard as a VRS provider. We're working on it. Happy to hear your ideas!
System-wide Search #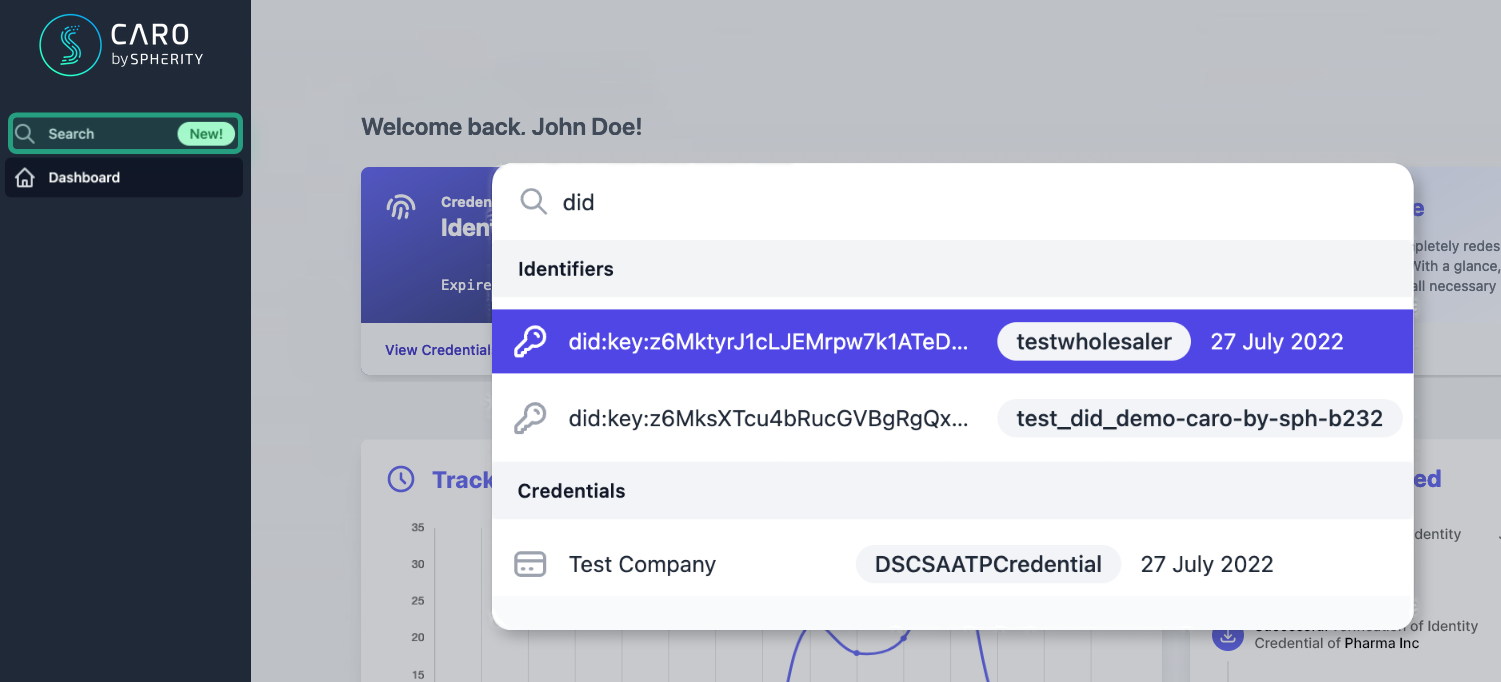 The search function applies across the CARO app. It groups results into applicable categories, such as reports, events, or credentials. You can access it from any app screen by finding it in the sidebar or using the keyboard shortcut CTRL+K.
Account Selection #

Clicking on the account selector in the sidebar opens the account overview. All Service Provider Accounts to which you have been granted user access are listed here. You can switch between accounts by clicking on the switch option for each.
Customers #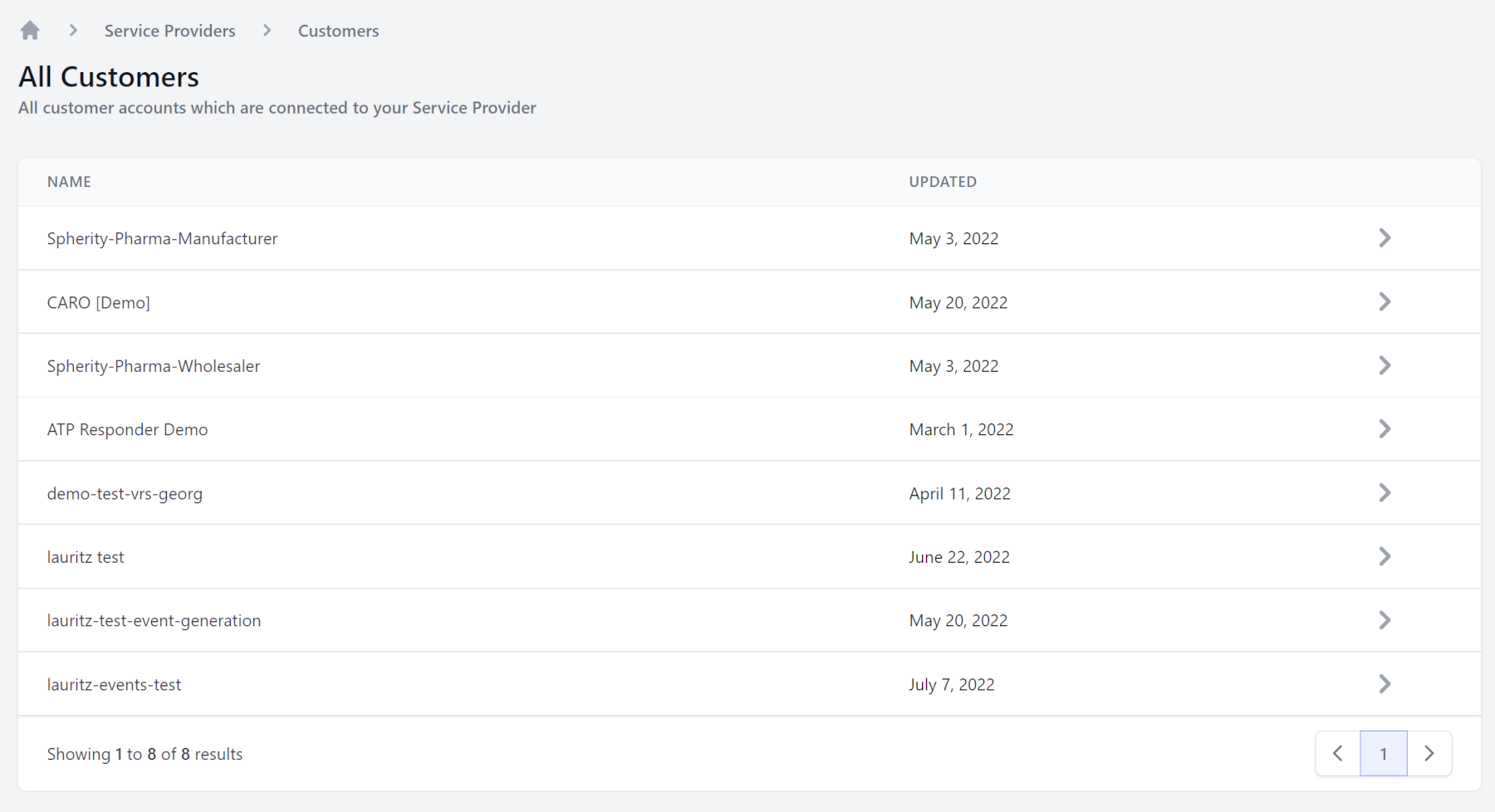 This screen shows a list of all customers who have granted you access to their account.
Customer Details #
Clicking on any of the customers in the list will open a details view of this customer. Besides some basic information, it includes a list of their Enterprise Identifiers.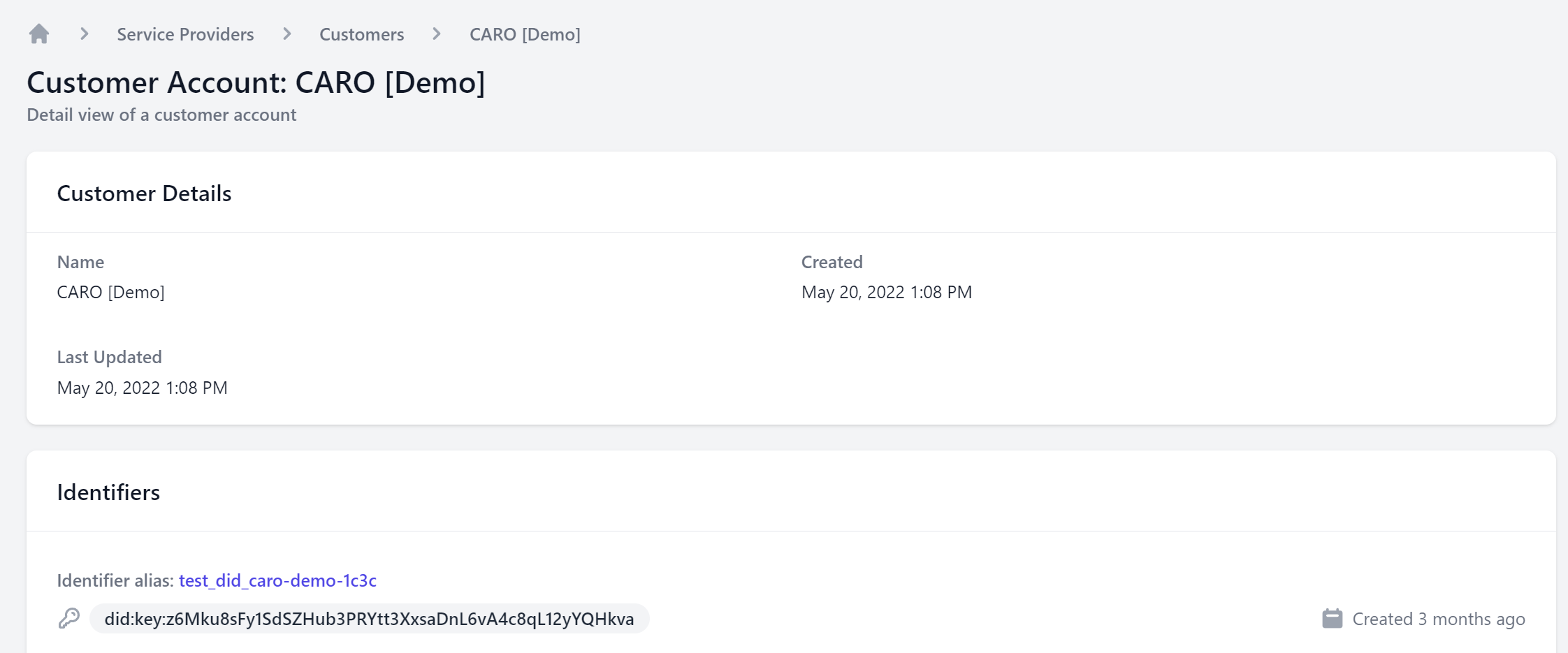 Credentials #
Issued Credentials #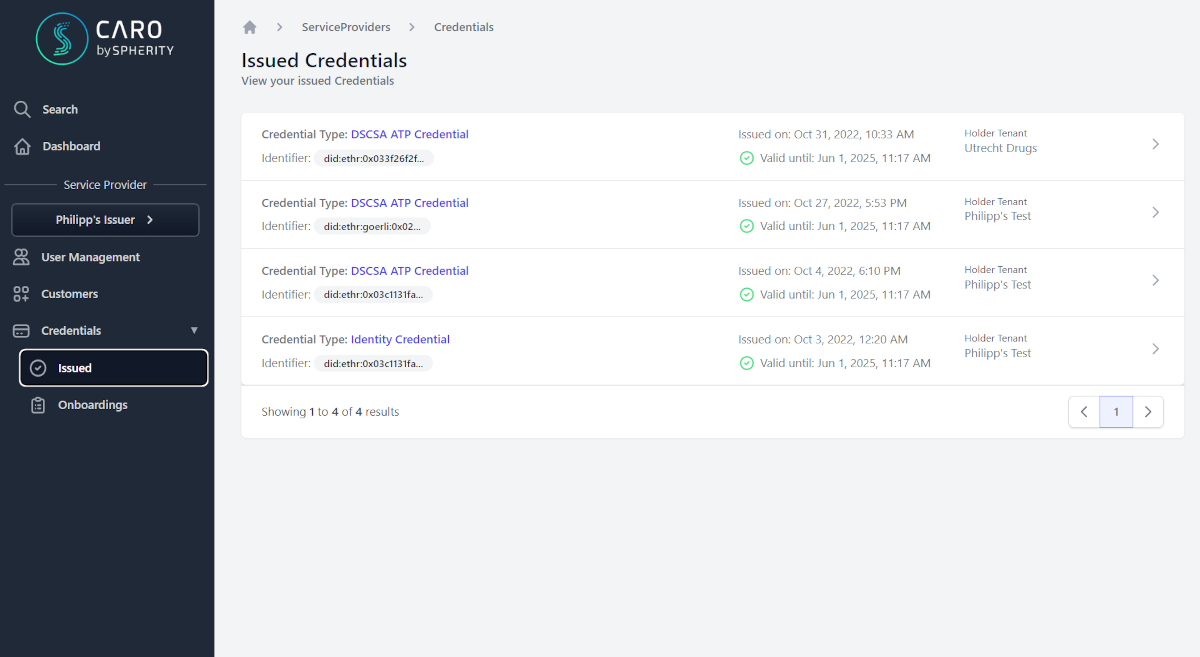 This screen shows a list of all Verifiable Credentials you have issued.
Credential Details #
Clicking on any of the credentials in the list will open a details view of this credential. You will also be able to manage the revocation of the selected credential here.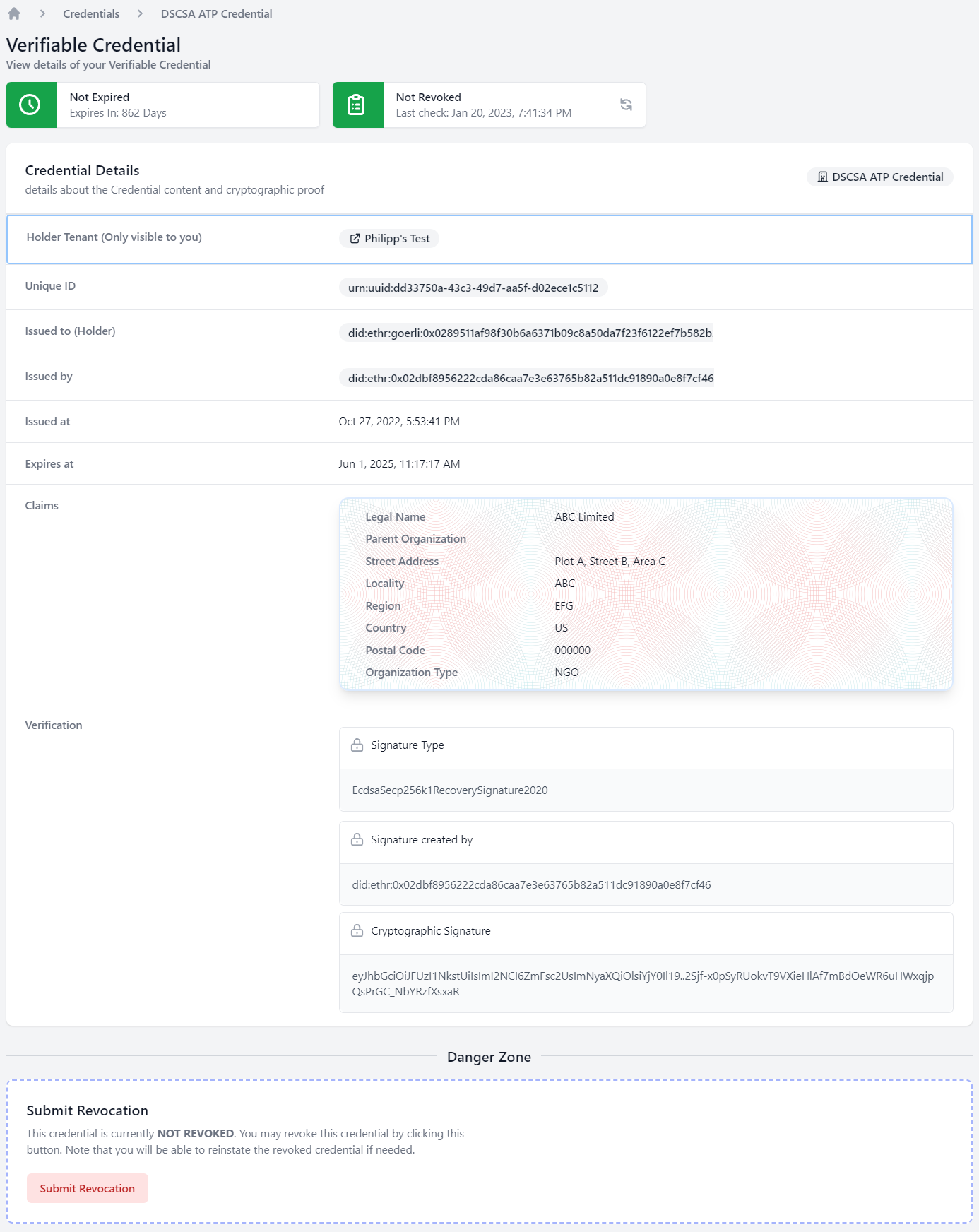 Onboardings #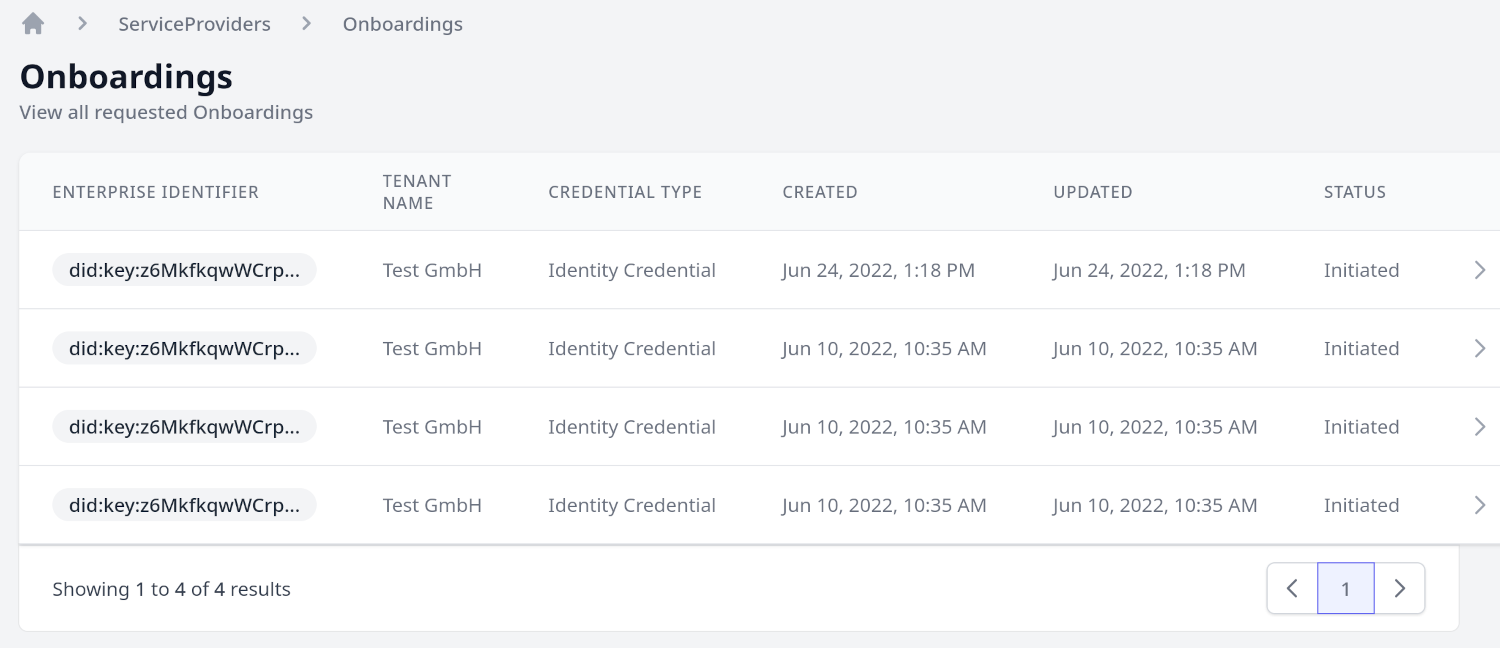 This screen shows a list of all onboardings.
CARO manages credential requests through so-called onboardings. One onboarding is effectively mapped to the lifecycle of one Verifiable Credentials. For example, a credential may need to be re-issued after expiry. Both steps, initial and subsequent issuance would be mapped against the same onboarding ID.
Onboarding Progress #
Clicking on any of the onboardings in the list will open a details view showing the progress of the credential request.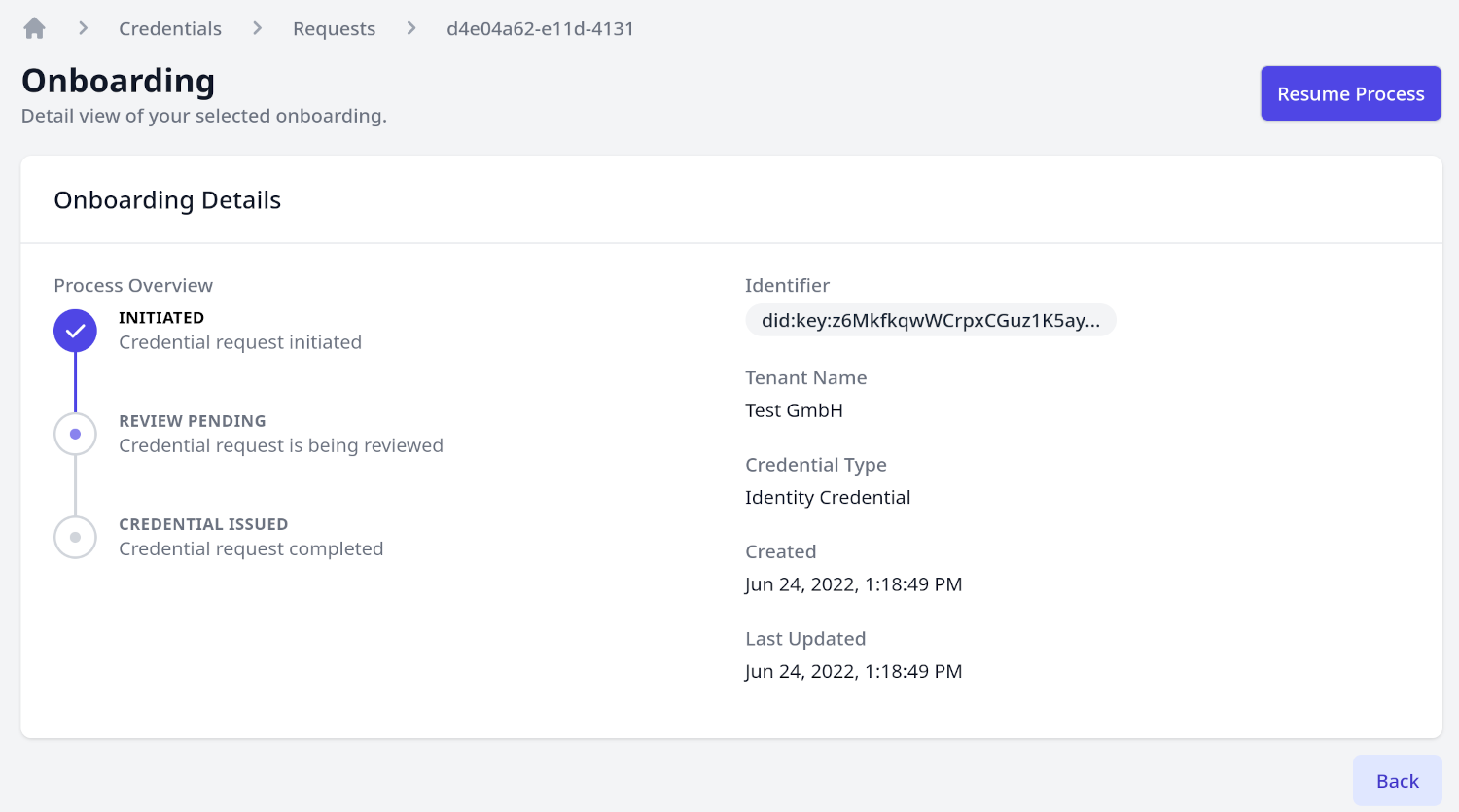 User Management #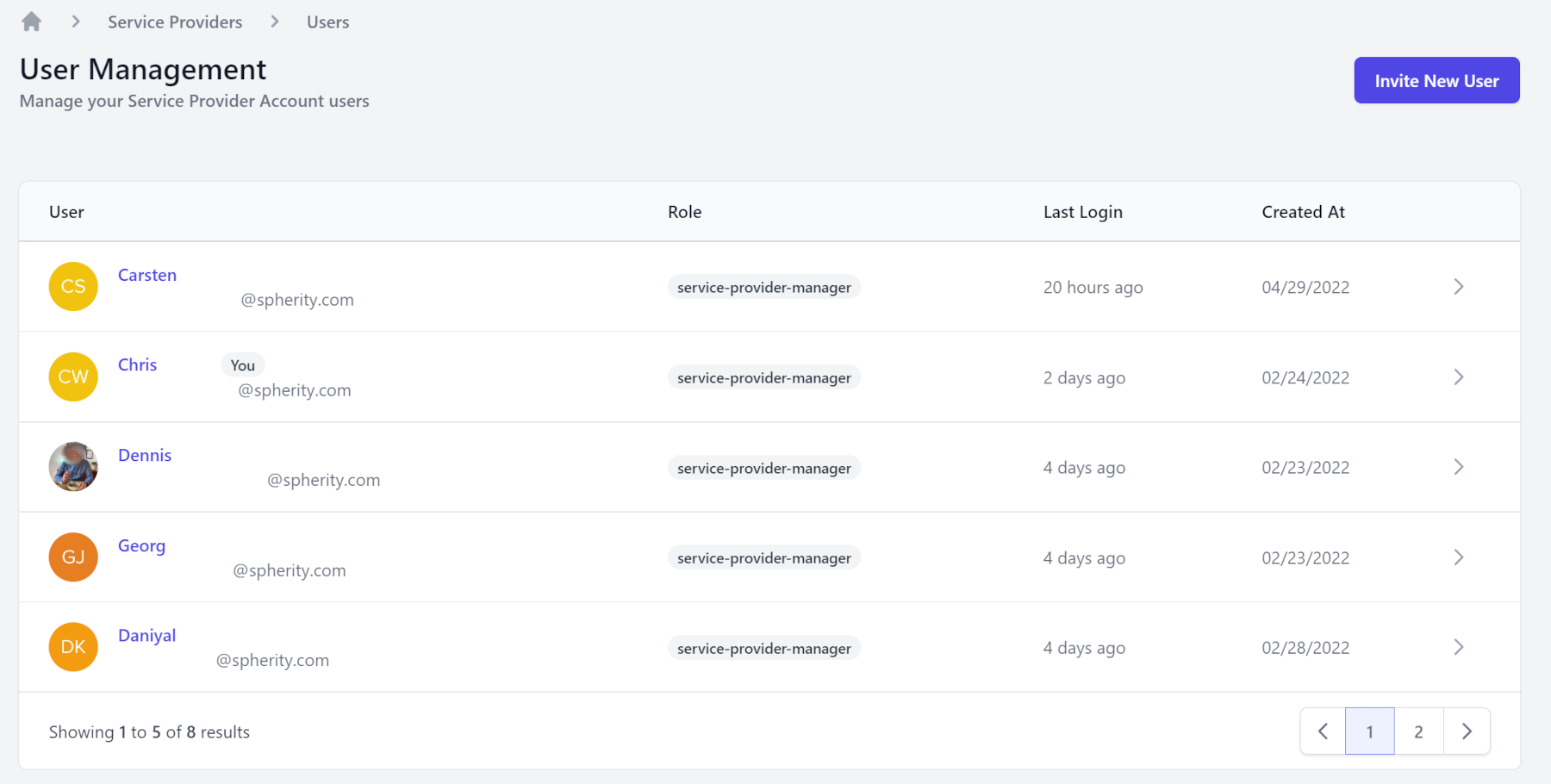 This screen shows all users who have access or have been invited to your Service Provider space.
Adding New Users #
After clicking Invite New User on the main screen, you will be directed to a form to enter the new user's email address and select their user role. Once you have confirmed the invitation, the new user will receive an email inviting them to set up their access.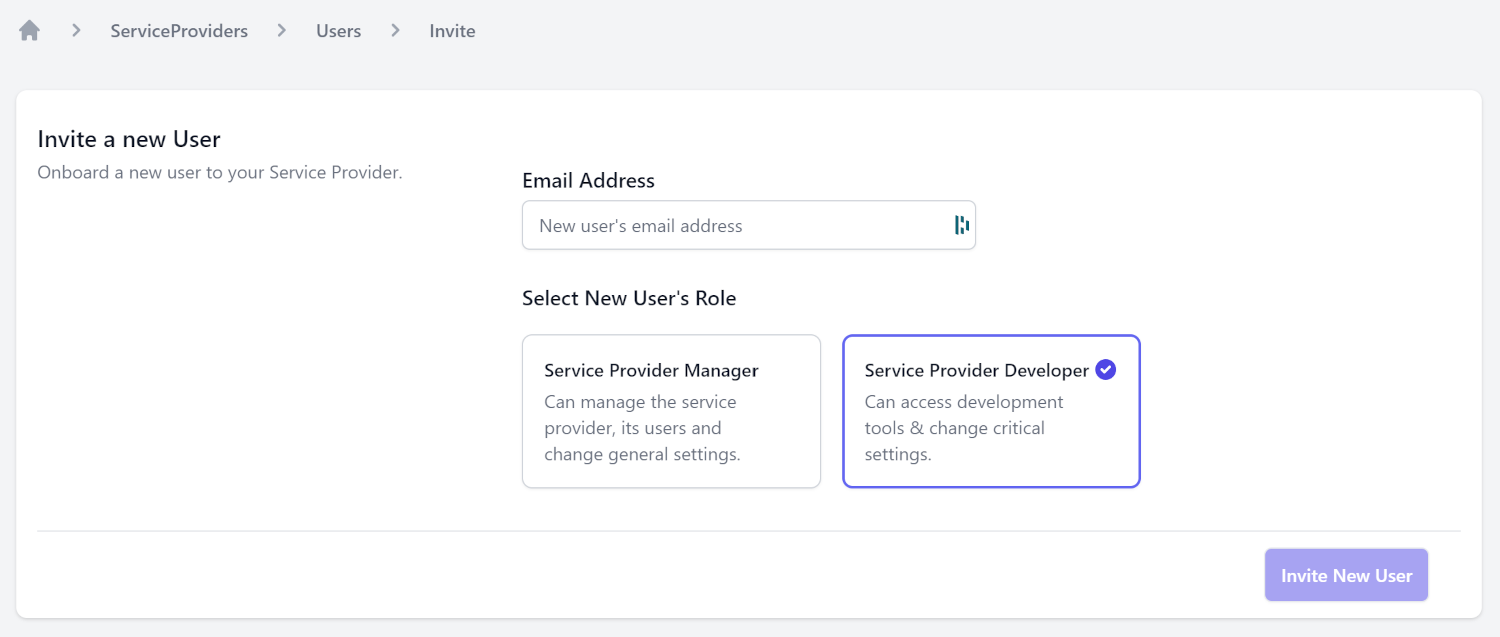 Available User Roles #
Service Provider Manager #
Administration of Service Provider space
User and role management
Service Provider Developer #
as Service Provider Manager + access to client ID and secret for authentication
Managing Existing Users #
Clicking on any of the existing users on the main screen will open a details view of this user.

You can change the selected user's role and access by clicking on Edit Profile.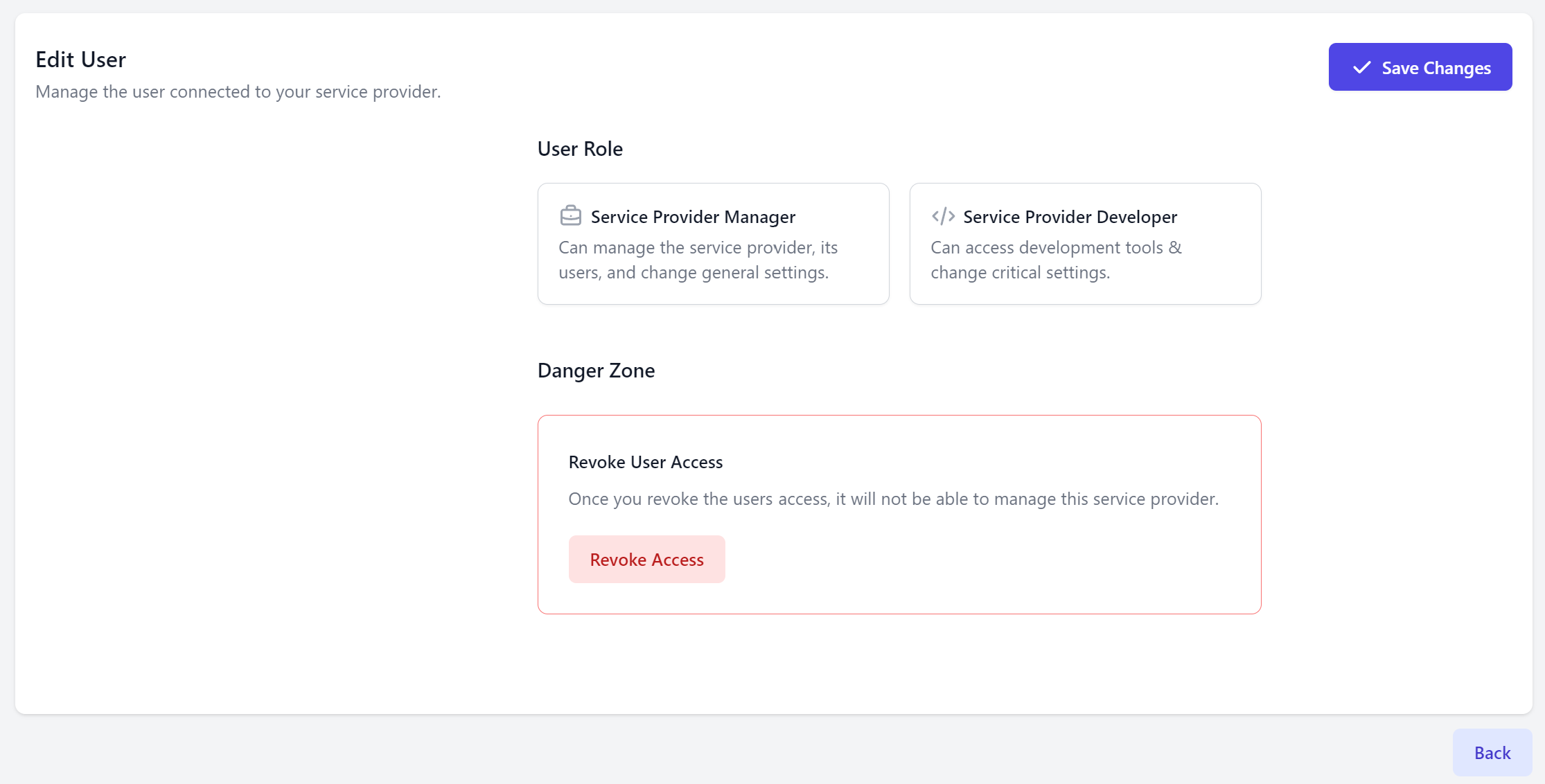 App Status Monitor #
The app status, including maintenance updates, can be found at https://status.caro.vc/.
You can also subscribe to updates via RSS: https://status.caro.vc/rss.
Support #
If you have already been invited to a dedicated Spherity Slack support channel, seeking assistance there will be the most straight-forward way for you to reach the CARO support team.
Otherwise please contact atp@spherity.com for product-related questions or support@caro.vc for technical queries.
Support hours are Monday – Friday 8:00 AM to 5:00 PM (EST).